Hotel New Awaji: Plaza Awajishima(ホテルニューアワジプラザ淡路島)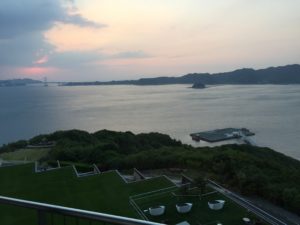 The Hotel New Awaji is located on the top of a mountain on Awaji Island. The hotel has an onsen, and spectacular views of the sea for hotel guests to enjoy. The room charge includes dinner and breakfast. The dining room is spacious and well lit.
*spectacular(形容詞):壮観な|*include(動詞):〜を含む|*spacious(形容詞)広々とした|*well lit 明るい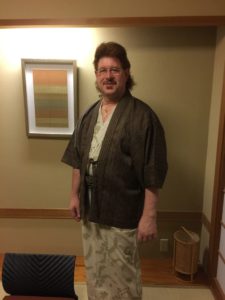 The food was exceptionally wonderful. The chefs at the hotel create some of the finest cuisine with locally caught fish, and vegetables grown on the island itself. The dinner menu included an appetizer, several small dishes, and dessert. Each dish was carefully arranged and served in small portions. The menu included sashimi, soup, rice, beef, seafood nabe, and fish. The service was absolutely excellent. I thoroughly enjoyed my stay and left with wonderful memories.
*exceptionally(形容詞)並外れて|*create(動詞)創作する|*cuisine(名詞)料理|*locally(副詞)地元で|*appetizer(名詞)前菜|*carefully(副詞)入念に|*portion(名詞)部分|*absolutely(副詞)ものすごく|*thoroughly(副詞)とことん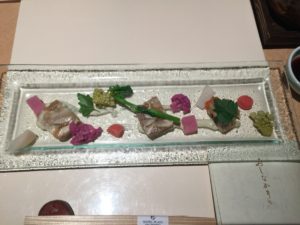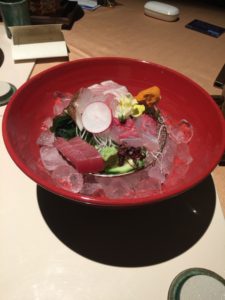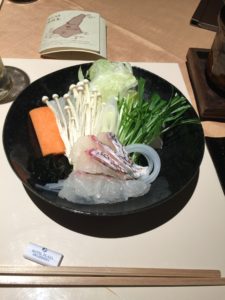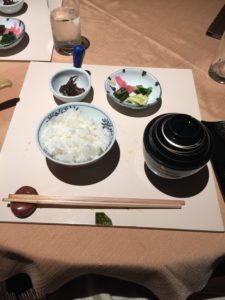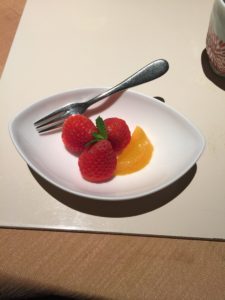 Hotel New Awaji: Plaza Awajishima(ホテルニューアワジプラザ淡路島):information(情報)
Address: 656-0542 Amabukiage-machi, 1433-2, Minami Awaji-shi
兵庫県南あわじ市阿万吹上町1433-2
Hotel Operator: 81-(0) 799-55-2500
Reservation Center: 81-(0)-799-22-2521
Cash: Japanese Yen Only
Credit Cards: VISA, JCB, AMEX, DINERS
Website: plazaawajishima.com
Languages: Japanese and English