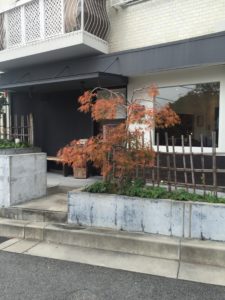 My Review:「Soba Fukuakari 」traditional handmade buckwheat noodles)
Soba Fukuakari Restaurant is about 3 minutes walking distance just north of the Hankyu Mikage Station. Soba Fukuakari serves traditional handmade buckwheat noodles (using water to make Japanese sake) and is served hot or cold.
You can choose from different types of sauces to accompany your soba noodle dish. I chose the lunch menu set which included an appetizer, a main set, and soba noodles followed by ice cream for dessert. I was very impressed by the fresh flavors, the texture of the noodles, and the presentation of the food.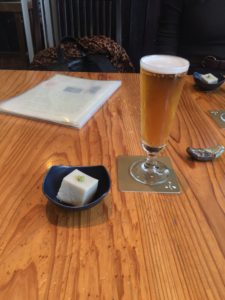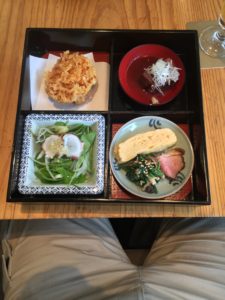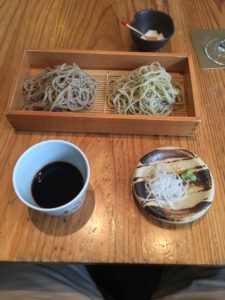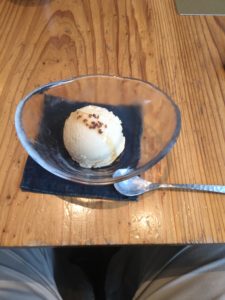 ☆ Restaurant information:「Soba Fukuakari 」In Mikage
「Soba Fukuakari 」basic information
■ Address : 1-4-20 Mikageyamate, Higashinada-ku, Kobe
3 minutes on foot from Mikage station
■ Opening hours:11:30-15:00, And 17:30-21:00
■ Telephone Number:078-767-0810
■ International calls :+81-78-767-0810
Reservations Can Be Made
「Soba Fukuakari 」Seats & Smoking & Parking
■ Number of seats:16 Seats
■ Non-smoking/smoking:Non-smoking
■ Parking lot:Yes. Only one. Nearby
「Soba Fukuakari 」Menu & Prices & Payment
■ Menu:
Lunch Course:2160yen 3500yen.
Dinner  Course:5000yen


■ Average prices:
Lunch Menu Prices: \1,000yen-\1,650yen
Dinner Menu Prices: \1,000-\5,000
■ Payment:Cash Only!
■ Homepage: Soba Fukuakari Web site
---