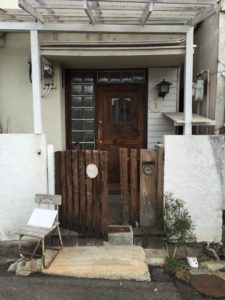 My Review:「Hinabi」(casual, homey, macrobiotic,  vegetarian)
Hinabi is a small house restaurant near the Hankyu Okamoto Station. From the outside it does not even look like a restaurant. In fact, Hinabi blends in with all the other houses in the area. However, once inside you begin to realize that this restaurant is unique. The atmosphere is very casual, kind of homey, and definitely laid back.
Hinabi serves a wide variety of macrobiotic cuisine and vegetarian dishes. In addition, Hinabi has a small gift shop which sells delicious cookies and small cakes.The lunch menu will cost between \1000 to \2000 yen, and is well worth the cost.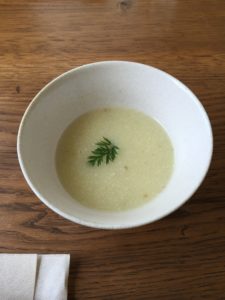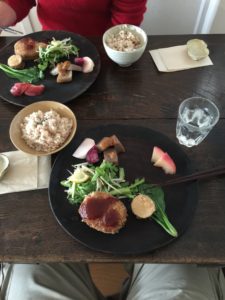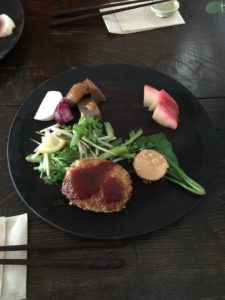 ☆ Restaurant information:「Hinabi」In Okamoto
「Hinabi」basic information
■ Address: 6-2-8 Motoyama Kitamachi, Higashinada-ku, Kobe
8 minutes on foot from Okamoto station




■ Opening hours:11:00-16:00, Open on Sundays
holidays: Mondays
■ Telephone Number:080-2465-1844
■ International calls :+81-80-2465-1844
Reservations Can Be Made
「Hinabi」Seats & Smoking & Parking
■ Number of seats:20 Seats
■ Non-smoking/smoking:Non-smoking
■ Parking lot:No Parking
「Hinabi」Menu & Prices & Payment
■ Menu: Only lunch
■ Average prices:1000yen〜2000yen
■ Parking lot:No