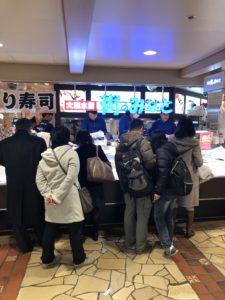 Machi no Minato:In Umeda Station
I often like to eat sushi or sashimi, but sometimes I do not want want to eat at a restaurant. One day, I noticed a crowd of people in front of a small store called Minato Fish Market in Umeda Station on the B2 Floor. I decided to check it out. I was surprised to see the large selection of fish products at a reasonably good price, including sushi and sashimi. Because the quality is very good, they usually sell everything quite fast. If you are in a hurry or tired, and you want to eat in your hotel room, then I suggest going to Minato. This is a great way to save a little money and at the same time enjoy Japanese cuisine.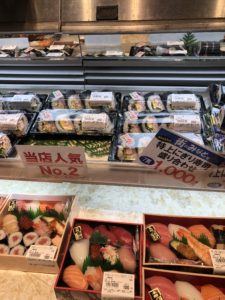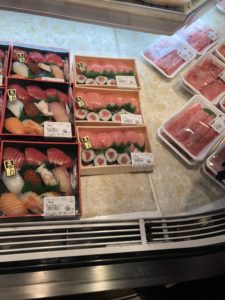 ☆ Information: 【Machi no Minato】:Japanese Food In Umeda Station
South BL B2F Hankyu-sangangai
1−1−3 Sibata, Kita-ku, Osaka-city.
Tel: 06-6292-5601
10:00〜21:00