Rosa Roja: Spanish Bar Restaurant|ローザ・ローハ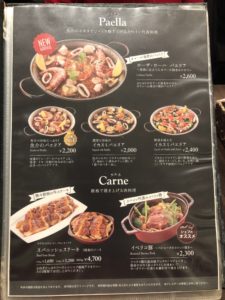 One evening when I was in the Lucua building in Osaka, I noticed a list of restaurants located on the 10th Floor. I wanted to eat something different, so I chose Rosa Roja because I had not eaten Spanish food in a long time. Rosa Roja serves  authentic Spanish style food such as tapas, paella, and a wide range of alcoholic drinks including fruit sangrias. When I arrived, there was a long line, and the restaurant was packed with patrons. I probably waited about 30 minutes before being seated. But the wait was worth it! The Seafood Paella and the tapas I ordered were excellent. The service was friendly, and I did not have to wait long for the dishes to arrive. I recommend trying their cocktail-Blue Rose. Rosa Roja has an English menu, and is non-smoking.
by Baretta 

♪黄色マーカーの英単語の意味

*authentic(形容詞)本物の|*paella(名詞)パエリア|*sangria(名詞)サングリア(赤ぶどう種に果汁を加えて冷やして飲むスペインの飲料|*patron(名詞)ひいき客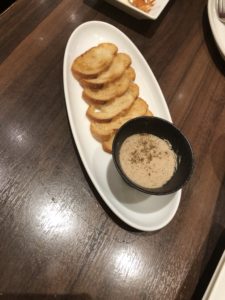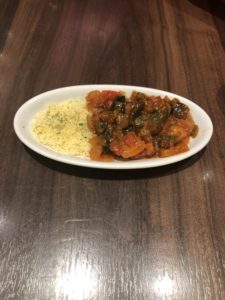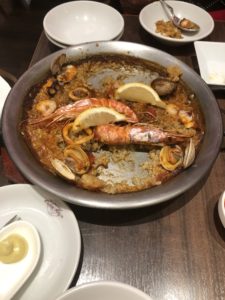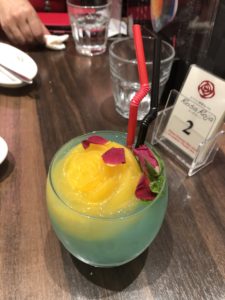 Information(情報):Rosa Roja: Spanish Bar Restaurant|ローザ・ローハ
Telephone: 066-151-1384 (English speaking staff availab)
Address: 3-1-3 Umeda Kita-ku, Lucua 10F, Osaka, 530-0001
住所:大阪市北区梅田3-1-3 ルクア大阪10F( JR 大阪駅徒歩2分)
Hours: Lunch 11AM-3PM, Cafe 2:30PM-5:30PM, Dinner 5PM-11PM
Website: hotelgranviaosaka.jp
Payment: Cash, VISA, MASTER CARD, JCB, AMEX
ICOCA・・・OK!
English menu available
English speaking staff available